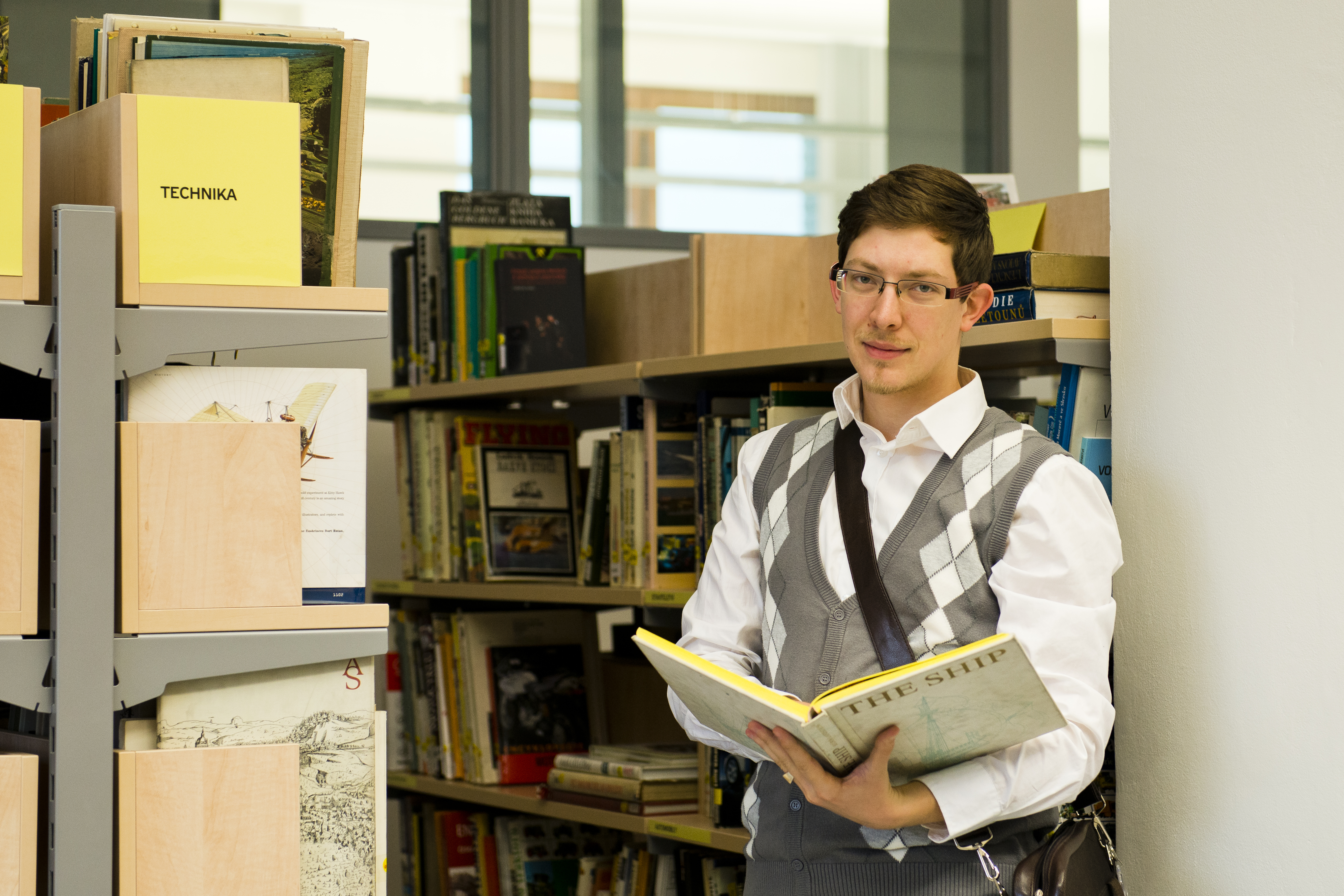 At what point did you decide that you wanted to move away from Russia?
It was while I was studying for my Master's degree and thinking about a PhD. I was studying with good professors and lecturers, though unfortunately the equipment we had was very old. My supervisor happened to offer me the chance to participate in the UNESCO IUPAC course, which enables graduate students to visit the Czech Republic for a ten month course – so it was a good opportunity to see the Czech Republic, find out what I can do here, whether I like the place, and whether I make good connections with some other scientists. So I came here for 10 months, and then decided to stay here for my PhD.
When you first discovered you were going to come to the Czech Republic, what were your expectations?
I had been to Prague a few times before that, and I really liked both the city and the country as a tourist. So I knew what to expect from the people – I really like the Czech people, they are very kind and helpful. I expected to discover some new topics, as I was in medical physics and now I work with polymer chemistry. I was curious what I would see here, and keen to get some new experience in a foreign institution, new knowledge, and new scientific contacts. It was just the first step on my road of opportunities, so to speak.
Was it easy to move to the Czech Republic?
Yes, it was quite simple really. For the ten months on the course, we had accommodation in a hotel, and I stayed there a bit longer, but after two years I needed something more private, so now I'm sharing a flat with three friends, which is nice and affordable.
What about paperwork – was the administration easy?
The process of getting a visa the first time was a bit hard, mostly because there were some problems due getting the necessary documents in Russia. But the course organisers were very helpful, and put me in touch with EURAXESS to do the visa application, and they really helped me to get the visa more quickly and comfortably. I have had to change my visa a few times, when I moved house and had a new work contract – and they have been helpful every time.
How do you find Czech life? Was it a big culture shock?
For me, not really, as I had been here a few times before. The food is a bit different, but it is very tasty. I like to go to a restaurant with my friends, to have Pork Knee… there are a lot of good restaurants here. When we go on trips around the country, sometimes with EURAXESS and sometimes on our own, we find lots of interesting and beautiful places and there is always somewhere nearby where we can eat well, it's great. The only problem is for people who are vegetarians, because the Czech people like to eat meat so there are not so many vegetarian choices.
Would you say you have many Czech friends?
I have a few who I go out for beers with, and I try to learn Czech by having some conversation with them. Most of my research is in English, and I have more non-Czech friends here, because I got to know the people who came for the IUPAC course, and the people from my language classes. But I also have a good relationship with my colleagues from the institute, who are Czech.
How do you get along with the Czech language?
Well, since I speak a Slavic language, it's quite easy to understand Czech when reading or listening, though sometimes the meanings are different so it can be confusing. I can speak some Czech, and most people manage to understand me. It seems hard to learn Czech to native speaker level, but it's not difficult at all to learn enough to be able to communicate everyday situations. It's a very nice language.
Do you get to travel back home much, to St Petersburg?
Unfortunately it's quite expensive, and I find it difficult to go home more than twice a year. My family comes to visit me whenever they manage to get a visa, and sometimes I take a holiday to go somewhere else with them. But it's not very often, unfortunately - they are all working too, so there is not that much time.
Do you ever wonder where you would be now, if you hadn't come to Prague?
Honestly I can only imagine! I wanted to go to another country, but if I had stayed in Russia I think I would have worked in science for an international company, because I know some English, and that would have been the best option for me there.
Do you think you'll go back to Russia in the future, or would you like to go somewhere else?
My PhD will be finished in two years, but I would like to stay here, but I wouldn't mind going for a postdoc position somewhere else for a year or two, perhaps. No plans yet – there is plenty of time still. I have a girlfriend who is Ukrainian and she wants to stay here too. She is a researcher too, a chemist, and I'm a physicist, and the two points of view are really inspiring us both into new areas of research.
How does your girlfriend find life in the Czech Republic?
She likes it a lot. From a scientific point of view, she has a very good position, access to different substances, and grants, which enable her to continue her own research, and opens up a lot of possibilities. She has a good community at the institute, and there are conferences which help with sharing ideas with other researchers.
In terms of your scientific career, do you feel like you've discovered a new field here in the Czech Republic?
Definitely I didn't expect to work on the topic I'm working on right now – it's polymer science, which was not my original specialisation. As I said, it's new opportunities and new horizons, and of course new problems to cope with, but overcoming them you feel pleasure and relief, and it inspires you to further research.
You mentioned that you sometimes go travelling around the Czech Republic with your friends. Do you have any favourite places or activities?
I like snowboarding and downhill skiing – I use the buses from Prague to the snow parks in the winter. I also like walking, and visiting Czech castles. Sometimes the countryside reminds me a bit of the area around where I was born. It is a beautiful country with beautiful sights.
Do you have a favourite place where you like to go to relax a bit?
My sofa! There are a few castles like Beznez castle, or Hluboka nad Vltavou, which I like, they are less touristic than Karlstejn, for example. I like to look at them from different points of view, as well as visiting the castle itself. These short trips are very relaxing.
What about in Prague, do you go to theatres or concerts or other events here?
I like to go to the cinema, and also to the National Theatre and State Opera., The best I've seen here was Rusalka, by Dvořák, it was amazing. I also like to read books from different authors, but not only science, I think it's important to have broad knowledge, in different areas. Nowadays to have a good view of your problem and be able to solve it, you need to study not only biology Chemistry or Physics, but everything.
If there was someone from St Petersburg who was thinking about coming to the Czech Republic, what would you say to them?
Of course it's a very subjective matter, whether the person likes the Czech Republic or not – he might prefer Spain or Italy – but I recommend coming and seeing, because there are a lot of things you can do here, and plenty of good institutions and research opportunities. Czech people are quite communicative and interactive, and it's easy enough for Slavic people to communicate here, so it's a good place to further your research career. I recommend it!
How do you feel about the coming year?
It's going to be busy, like the others, but I'm looking forward to finishing my PhD and I hope I'll be able to stay on and continue in my research, if the right opportunities present themselves.
You go to the EURAXESS Czech classes and on some of the trips, and we talked about their help with the visa process. Do you think there's anything else they could usefully offer?
It would be very good to have not only cultural trips, but also some trips linked to the research we do, and to help us make contact with researchers working in other institutes.